The L-shaped sofa, also known as a sectional or modular sofa, is one of the most enormous, comprehensive.
The Best L-shaped Sofas for A Maximised Living Space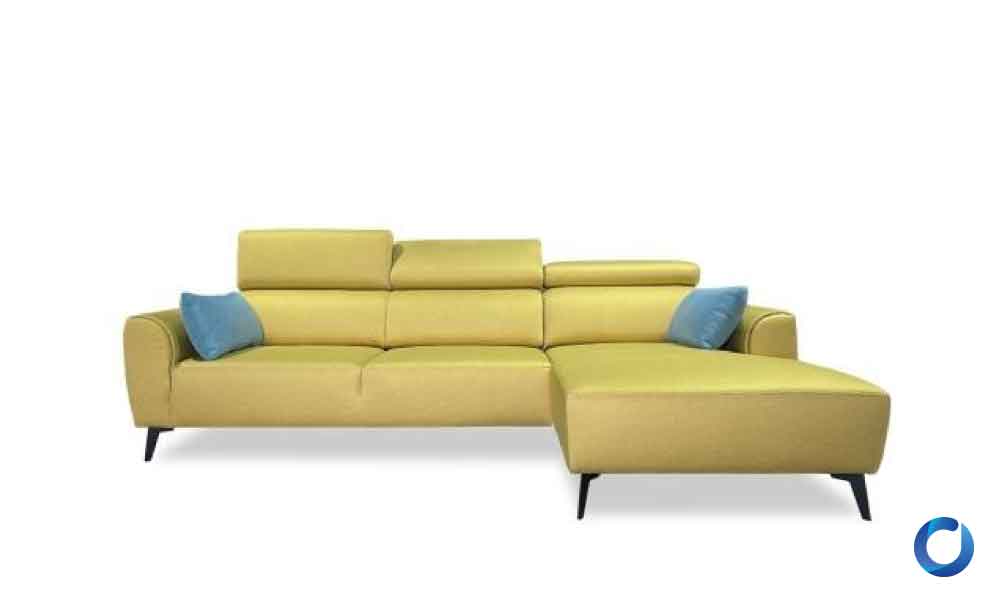 The L-shaped sofa, also known as a sectional or modular sofa, is one of the most enormous, comprehensive, and adaptable sofas you can find on the market. Contrary to its size, the L-shaped sofa can fit into any living room regardless of its shape, size and arrangement because its large structure is designed to minimise space while maximising seating comfort.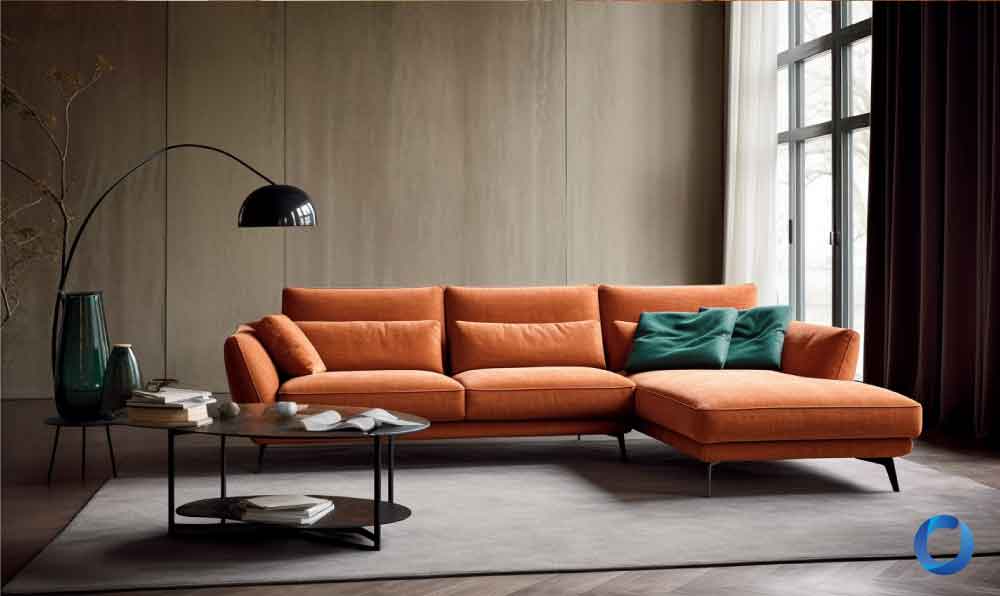 However, because it is a large piece of furniture, it can be tricky to arrange and style with an L-shaped sofa. Therefore, you will need easy insider interior design tips to maximise your living space and lifestyle. Throughout this article, you will discover how to utilise an L-shaped sofa's function and space to create a maximised living space.
Maximise your L-shaped Sofa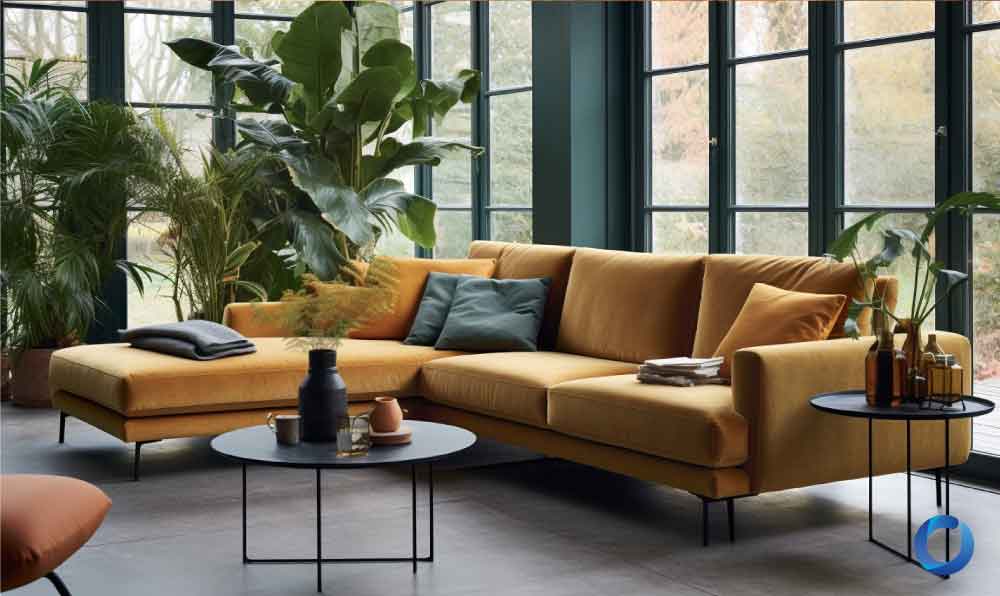 While an L-shaped sofa is designed to fit all environments, realistically, you cannot place a 6-seater L-shaped sofa inside a small apartment living room. There are many models and variations of the L-shaped sofa in the market. So, to maximise your living space, you must find the best model for your room's size and shape.
First Thing's First: Always Measure Your Sofa
Space is a limited resource. 
So before purchasing an L-shaped sofa, check the measurements of both the sofa and the room. The L-shaped sofa should fit inside the dimensions of your home, fit through the front door, and leave enough space for yourself and other furniture. You wouldn't want to squeeze through your furniture just to sit down!  
Consider the following things while measuring your L-shaped sofa:
Length: Do you have enough space to place rugs, coffee tables, ottomans etc., in front of the couch? If so, do you have room for a footpath that's comfortable to walk through?
Height: Would the back of the sofa block any windows or obstruct anything on the wall? Would any furniture or accessories obstruct the sofa if it was lined against the wall? Would any unnecessary gaps exist if a sofa was placed in your ideal spot?
Width: Are there any tiny or awkward gaps between the wall and the sofa? Is there enough space for furniture, like a side table or a cabinet?   
To better visualise the space, interior designer Bri Ussery suggests creating a visual guide by taping the measurements on the floor where the L-shaped sofa would be placed in your room.
Limit the Number of Seats.
You don't need to worry about having insufficient seating space with an L-shaped sofa. The individual seats of an L-shaped are broad and deep to give each individual maximum comfort and ease, and they are wide enough to be shared.  
Sofa Category_ 2-seater + 1 L Shape Sofa iii
Because of its undefined and open design, you can buy an L-shaped sofa with only two to three seats and still provide enough seating space for all your guests! An upholstery like the two-seater and one L-shaped sofa model can easily fit at least four to six people when shared, especially along the chaise section. That's enough space for a small intimate party, games night, or family visit. 
If you want more seats, pair the L-shaped sofa with a compact ottoman or a small armchair.  
Sofa Category_ Portable with Stool L Shape Sofa i
Homeowners with larger living rooms can choose an L-shaped sofa of any length and seat without limitations. Try purchasing a large and long L-shaped sofa to fill up the ample space of a large living room and create a welcoming, approachable environment. This long modular L-shaped sofa with ottomans is perfect for large rooms and seasonal interior makeovers!
Compact vs Full L-shaped sofas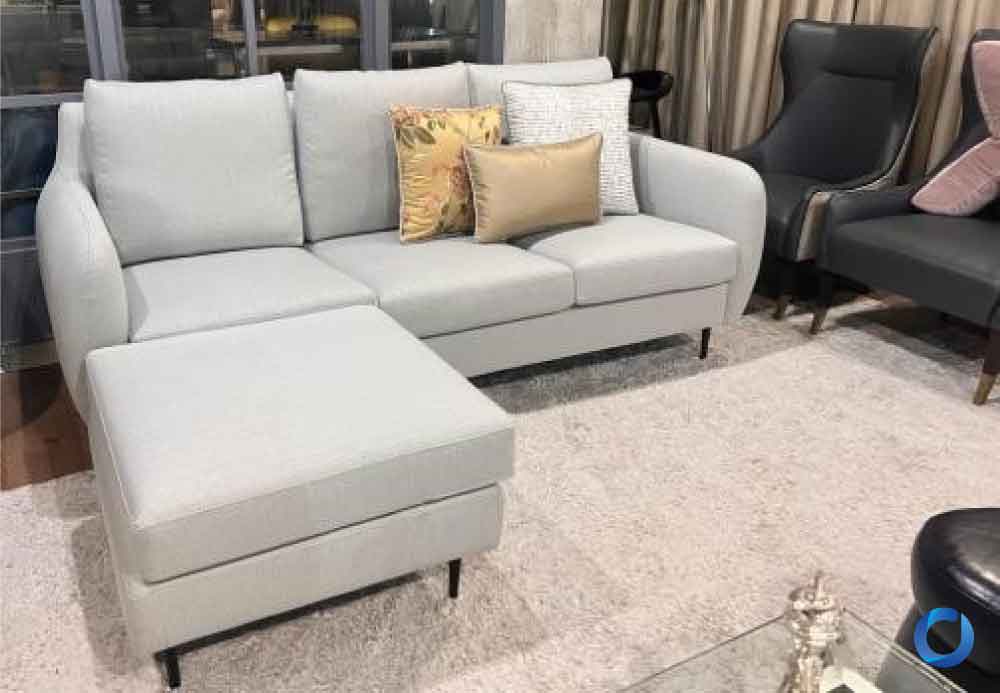 When we buy upholstery, the sofa features such as the armrests, back and legs (or lack thereof) are often overlooked as little details that add to a sofa's aesthetic. However, these details can significantly maximise your room's living space and vibes.  
For example, the L-shaped sofa above has a compact structure that can save plenty of space in a small living room. Sleek, flat-edge models like this fit ideally in corners, maximising your living area. Olga Gomes also recommends choosing a model with thin sofa legs and narrow elbow-height armrests that lighten the furniture's visual weight, giving the room feel open, wider and accessible.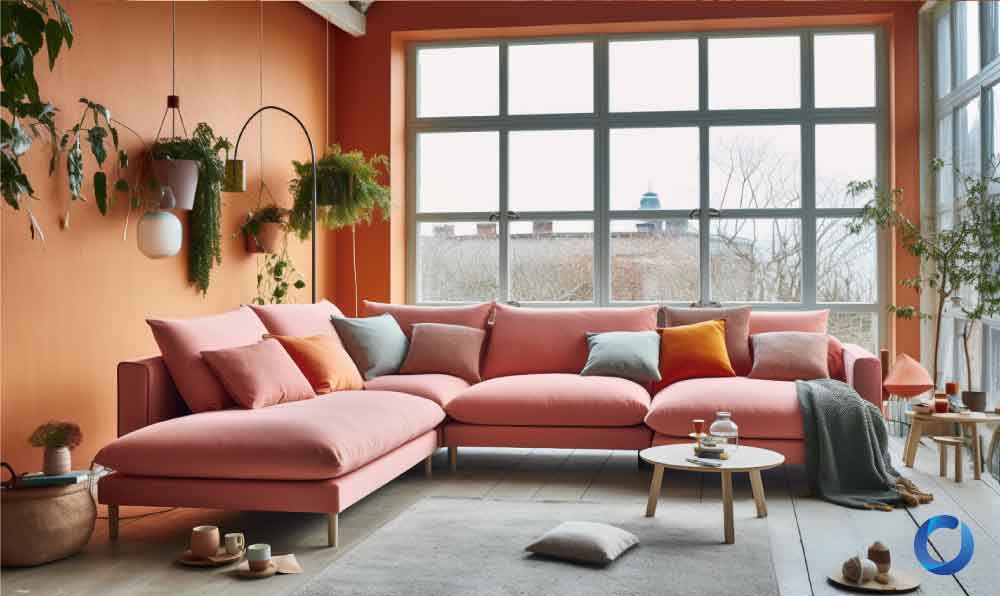 In contrast, L-shaped sofas with no sofa legs and high armrests like box-shaped armrests would work well in a large living room as these visually heavy features tend to ground the vast space down to a cosier size. Since large rooms have more room, you can choose a L-shaped sofa with thick stuffing, backs and armrests for a traditional homely ambience.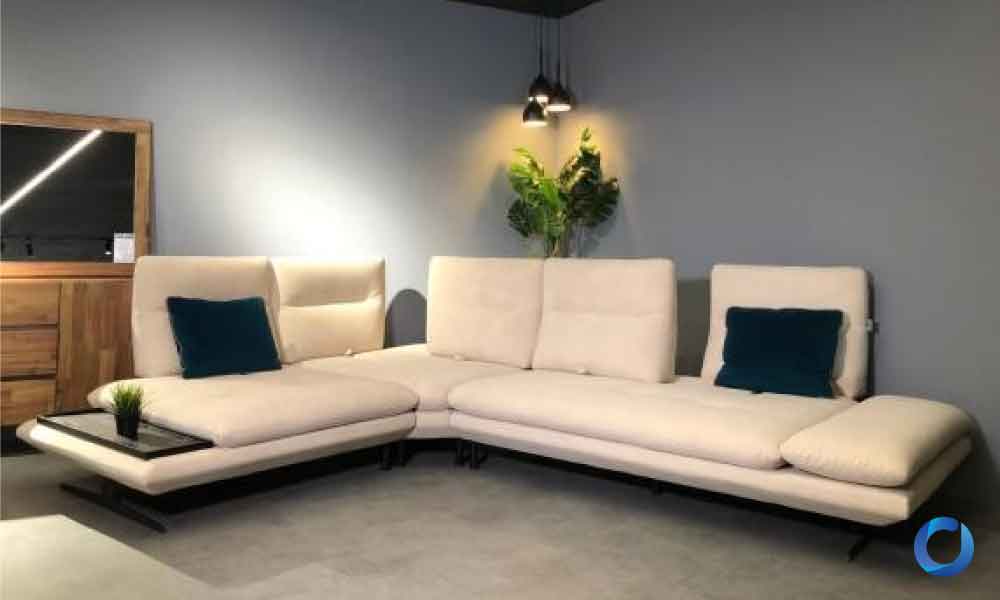 You can even try curved furniture like our customer favourite Sofa PB to balance out the sharp edges of the living room floor, ceiling, cabinets and windows. Curved furniture will immediately catch people's attention due to its unexpected appearance. This spark of interest welcomes and invites shy guests to sit down and make themselves home.
Get an L-shaped sofa with additional features! 
An L-shaped sofa with additional features can maximise its utility and significantly reduce the amount of furniture you need to buy. There are models with side pockets, built-in side tables, lamps, and hidden cabinets that can help you save massive amounts of space in a small apartment or living room.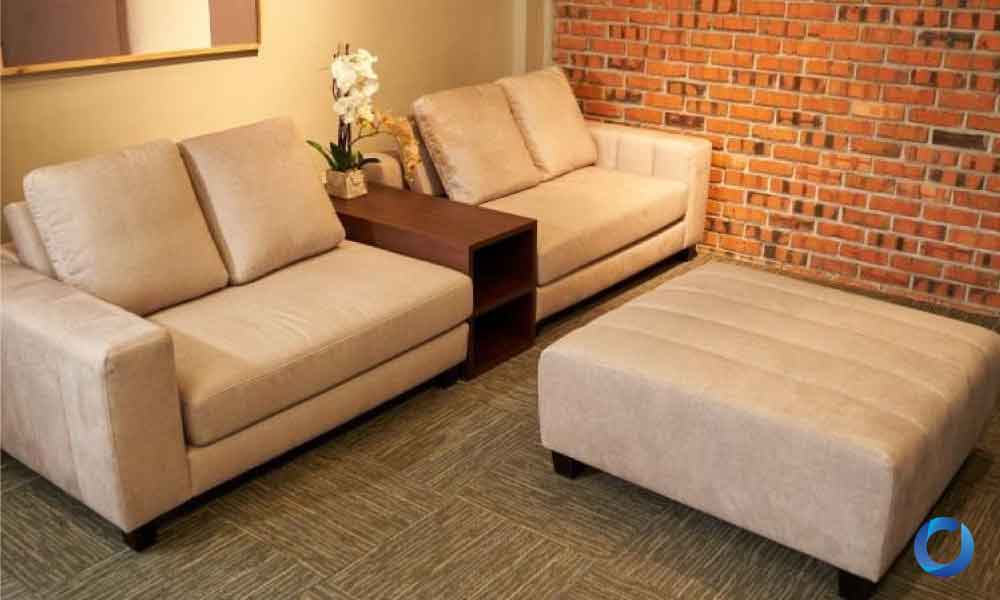 If your L-shaped sofa is modular, you can reuse parts of the sofa for other purposes. For example, our famous Sofa Bailey has a wide ottoman that can be used as an extra stool and a wide coffee table. Just place a basket or wooden tray to create a stable or flat surface for drinks or fragile items. Draping a thin throw blanket over the ottoman will make it look more like a coffee table.
Recliners are an excellent feature that takes your relaxation to the next level, but you should think carefully about the space it takes up, especially if you have a small living room. While a recliner can be placed inside a limited space, it may block footpaths and barely hit other furniture when opened.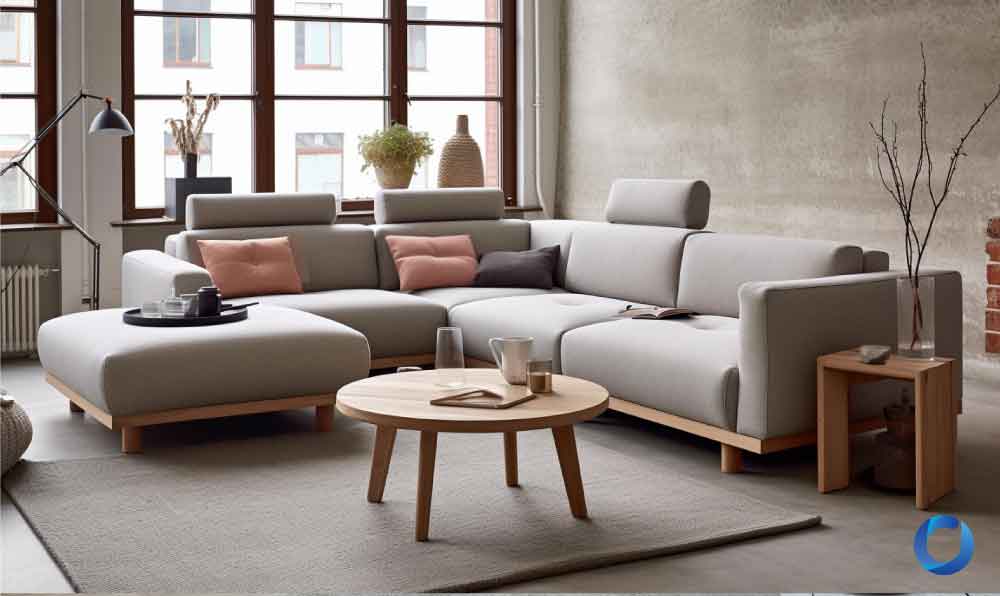 Maximise your Living Space. 
You can select the best L-shaped sofa for your room, but you need to understand how to best position your upholstery in your space so that its benefits may work for you.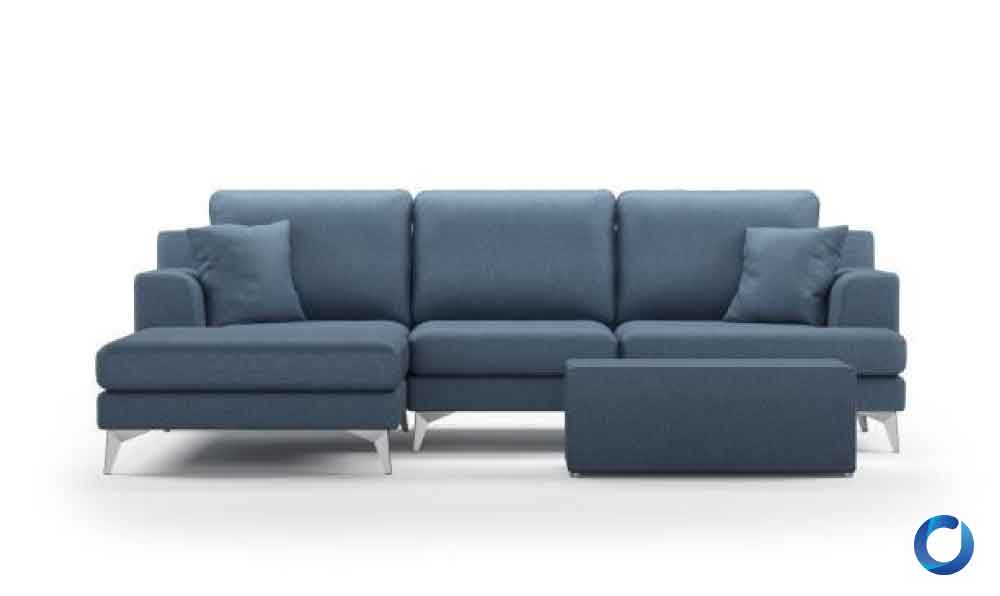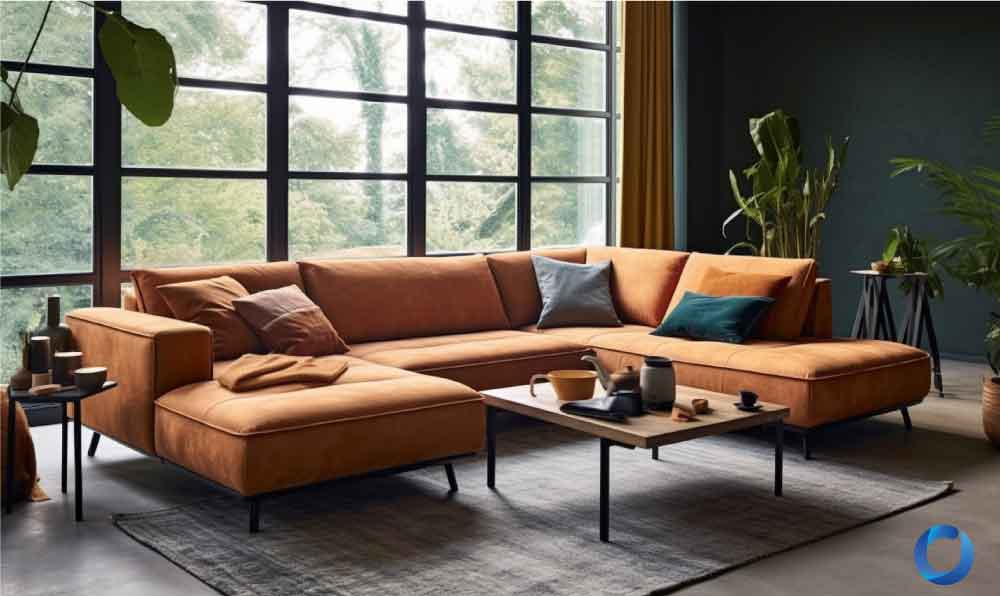 You can explore many L-shaped sofa arrangements and design styles and place as many accessories as possible in a large living space. However, filling up ample space can be tricky after purchasing all the necessary furniture. Therefore, the goal of styling a large room is to make it smaller so it does not feel overwhelming or empty. 
This is why sectioning is excellent for large living spaces. For example, placing the long side of the sofa across an open area can divide a room into smaller, comfortable sections, maximising the room's function and creating balance in such a large room. Furthermore, within different formations, you can create different environments for various events, such as:
The "U" formation": This arrangement allows everyone to face each other and engage in conversation and tea.
An "L" formation with an armchair: You form a cosy nook perfect for lounging or movie night by placing an armchair across the L-shaped sofa.
The circular layout: Placing the L-shaped sofa in the middle of the room takes up the most space and brings the most attention to the L-shaped sofa. Defining the section with rugs, pillows, and other small furniture like coffee tables and lamps naturally invites people to sit down and make themselves at home. The footpaths and furniture around it are conveniently placed a few steps from the L-shaped sofa.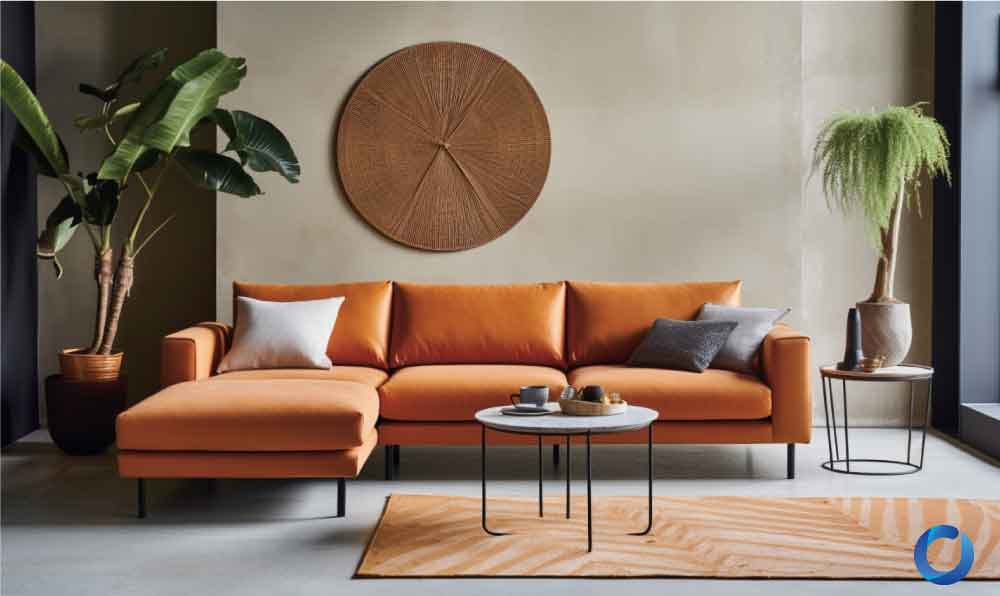 Small rooms can be cosy, intimate and a safe space to be yourself, but they can also feel cramped and restricting. So, do not box off your L-shaped sofa with sectioning, as it reduces your mobility to move freely and makes the room feel even smaller. You should not place your sofa in the middle of the room or leave any awkward gaps around the sofa either, as those positions eat up valuable living space.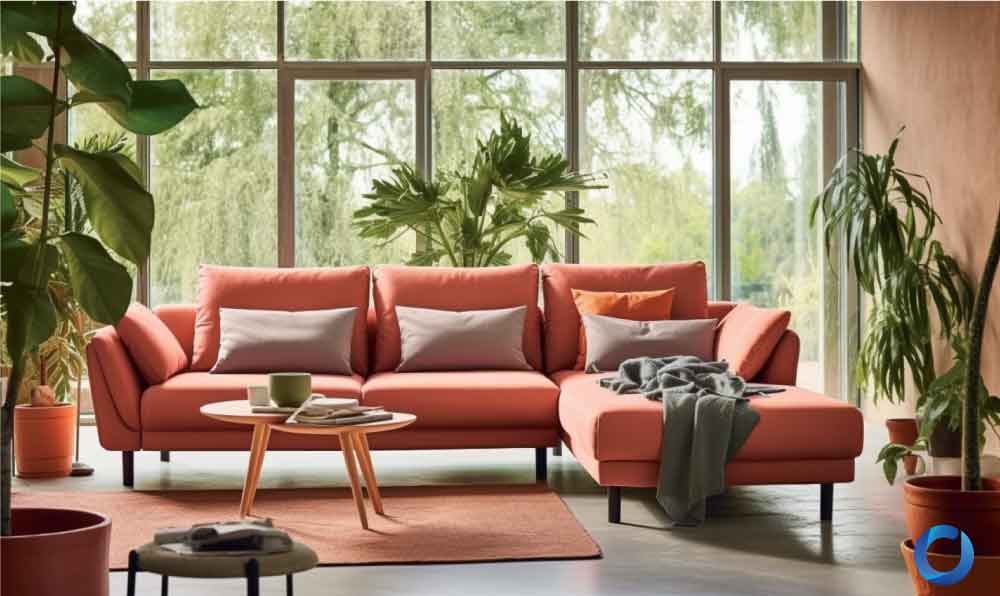 Instead, use your L-shaped sofa, furniture and accessories to create an open free space to make the room feel larger, airy and free. Push both sides of your L-shaped sofa against the wall to create a wide-open area. If possible, place the sofa next to glass doors or a wide window so that your living area gets ample natural sunlight. If you want to create sections in your room, use a large rug instead. Bianca from Mandaue Foam Home says that the carpet must be larger than the L-shaped sofa to make the upholstery look smaller, which makes the room bigger.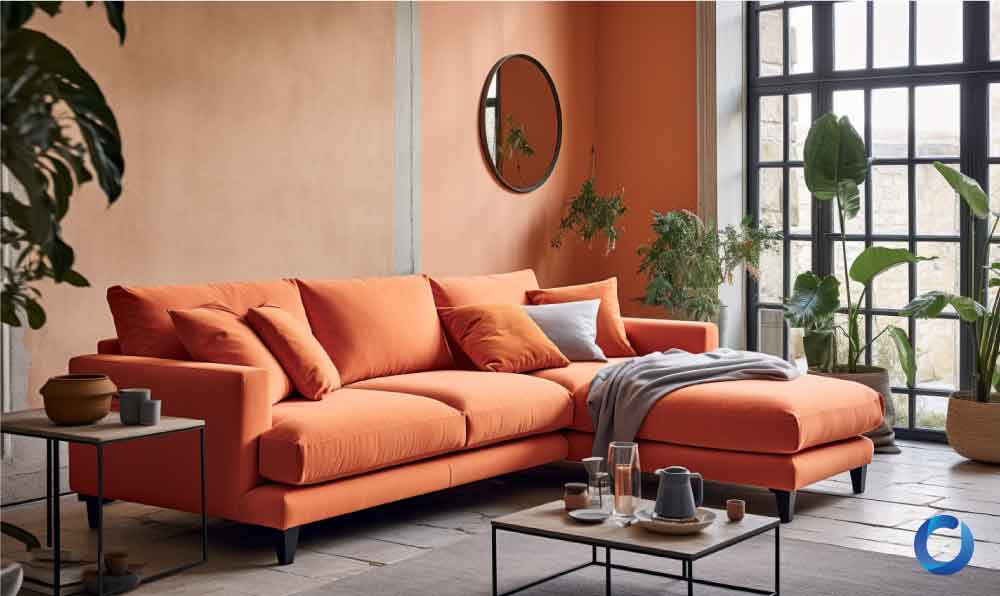 Afterwards, you will need to balance off the empty negative space with other furniture around it. This is because the L-shaped sofa is the most oversized piece of furniture in your room, so all other furniture or accessories need to work around its placement. If your L-shaped sofa is on the far right corner of the room, place a bookshelf, a study table or other large furniture, and vice versa. If your best L-shaped sofa position inevitably has gaps, fill it with miniature furniture like side tables, floor lamps, and plants. Finally, use wall mounts like pictures, mirrors and the TV to help balance out positive and negative spaces in the room. This method maximises every living space in your home and the room's function, style and lifestyle. 
If you want to learn more about maximising your living space, your style and home life with an L-shaped sofa, check out this article here:
ARRANGING L-SHAPED SOFAS IN ANY AREA – INCLUDING TINY SPACES
Bianca, (2019, November 29). Rules in Styling A Sectional Sofa | MF Home TV [Youtube video]. Mandaue Foam Home.
Gomes, O. (2021, May 24). How To Style Your Sofa! Interior Design Tips [Youtube Video].
DesignChickeee. Youtube.
Gomes, O. (2019, August 3). Sofas for Small Spaces: Sofa Shopping Guide! | Interior Design Tips [Youtube Video]. DesignChickeee. Youtube.
Looking for quality sofas with creative fabrics and easy maintenance? Find the nearest showroom at acaciasofa.co
If you are searching for the perfect curtain to express your personality at home, find our nearest boutiques at acaciacurtain.co