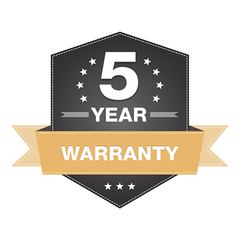 We take comfort that our sofa/product quality is real. We are confident of the quality of the sofa/product that we represent. Most if not all of the sofa collections offered are covered by warranty, with the exceptions that it is stored incorrectly, used inappropriately, abused, misused, altered, or cleaned using the wrong cleaning methods and cleaning products. 
Save The Receipt! 
Our warranties begin on the day of purchase. Original purchase receipt as proof of purchase must be presented when making a claim. 
Sofas are daily essentials where we keep going back to everyday. Sofas are where memories are created. That is why we place a lot of focus and investment into ensuring each of our fabric sofa passes all rigorous tests and comply with industry's strict standards for quality and durability, that surpasses the highest standards for domestic use. 
We are offering you a 5-year warranty against genuine defects in the fabrics used and workmanship that includes the sofa frame and cushions used on our sofas. 
Acacia, at its sole discretion will examine and decide if the problem/defect is covered under this warranty, and will then at its sole discretion determine either to repair or replace appropriately. It is Acacia that determines, at its sole discretion what constitutes an appropriate replacement. 
Free and Safe Delivery Straight To Your Home
Transport crews are our internal staff crews. No chance of stranger danger!
Delivery Time
Items in-stock 5-14 days
Pre-order items 28 days.
Disposal of old sofa
We will get rid of your old sofa for free!
For more accurate delivery lead time on out-of-stock and pre-order items kindly contact us.