Everything you need to know, from measuring your area to choosing the ideal fabric and style, is covered in this detailed guide. Learn how to pick the ideal size and material to complement your design.
L-Shaped Sofas: A Guide to Choosing the Right One for Your Home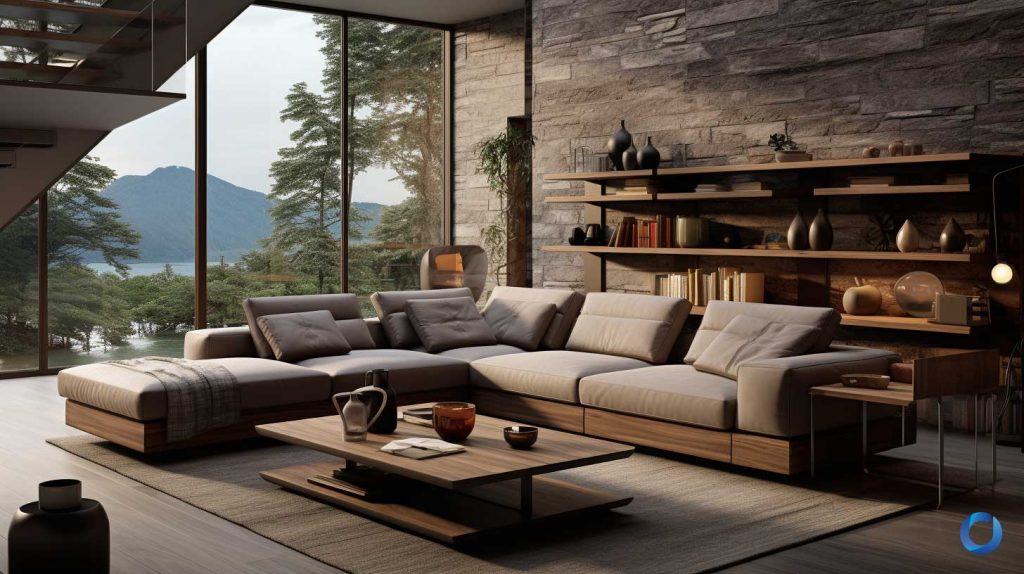 After hearing multiple recommendations from online reviews or friends, you are ready to welcome a comfortable, cosy L-shaped sofa into your home. You want to buy a model that completes the beautiful aesthetics of your room while providing you with a relaxed and comfy seating experience.
However, as a first-time buyer, buying an L-shaped sofa looks tricky and overwhelming. It is alright. Buying an L-shaped sofa is a lot simpler than it seems. With this guide, you will learn how to buy the right L-shaped sofa for your home in three steps.
Step 1: Measure out your L-shaped Sofa.
The first thing people will ask about the L-shaped sofa is its size. They are big, wide and bulky, so most first-time buyers are concerned about space.

Honestly, there is no need to worry. Many apartments have L-shaped sofas in small living rooms without worrying about space. The L-shaped sofa was designed to take up minimal space for a more spacious room. Space is not an issue.

What matters is choosing the L-shaped Sofa with the right size for your room.

How big are L-shaped Sofas?

Regardless of the type of sofa you buy, you will always get a seat depth of 98cm with a height of 86cm. While these measurements may vary depending on the model, they will stay within these estimates and will not affect your living space or arrangement.

What matters is the length and width of the sofa because these measurements can eat up your living space for footpaths and other furniture. A standard sofa's width will have around the same measurements as its depth, while its length depends on the number of seats.



Length [to the first decimal place]

Sofa 

Length

2 Seater

1.6m

3 Seater

2.3m

4 Seater

3.0m

5 Seater

3.65m 

6 Seater

4.3 m

There is less standardisation for the measurements of L-shaped sofas because they have greater flexibility in their design than other types of sofas. However, to provide a frame of reference, here is a table showing the standard measurements of L-shaped sofas measured by Sara from Design Idea.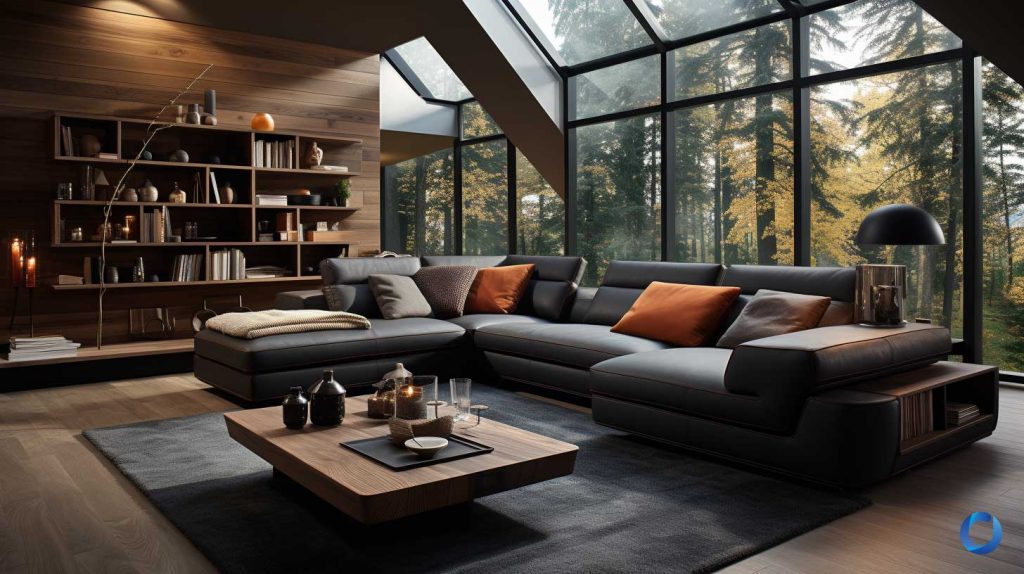 Length [to the first decimal place]

L-shaped Sofa

Length

L-Shaped Sofa

Width

2 Pieces (3 Seats)
2.8m
1.7m
3 Pieces (5 Seats)
3.7m
2.3m
4 Pieces (6 Seats)
3.7m
2.5m
5 Pieces (7 Seats)
3.9m
3.8m
6 Pieces (7 Seats)
3m
2.7m
All the measurements in the table are estimates and may vary slightly between models. Ultimately, you will need to check the exact size from the model's profile or physically measure the sofa to see how much space it will take up in a room.
Based on the tables above, we can see that L-shaped sofas take up significantly more space than regular sofas. However, they also provide more seating space. If you buy an L-shaped sofa, there is no need to buy more upholstery for visitors. With a standard sofa, you will often buy additional furniture for guests. More upholstery furniture may also take up more space than an L-shaped sofa, as they will need to be spaced out to create a living area and footpaths for people to walk through.
Will an L-shaped sofa fit inside my home?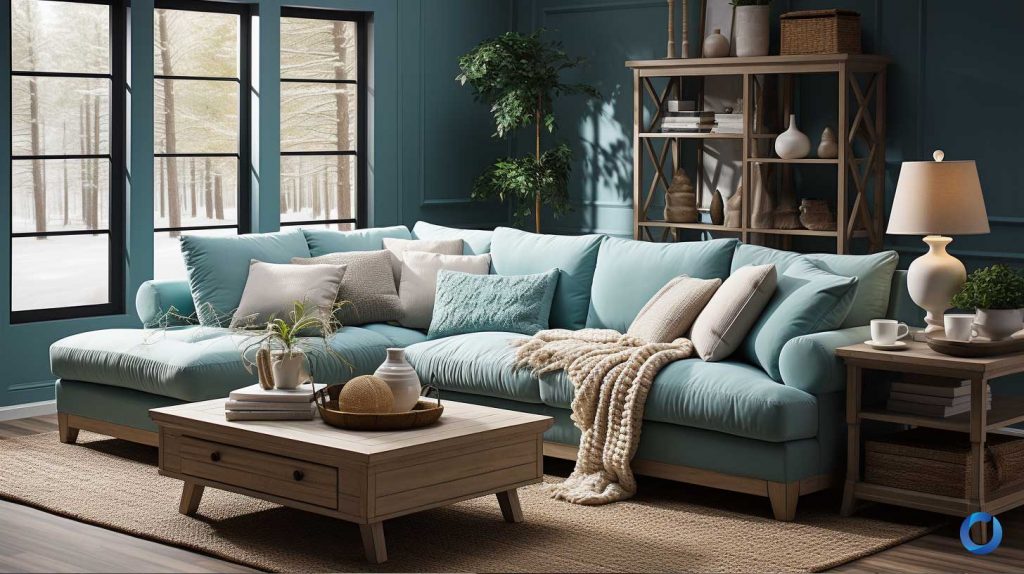 Absolutely! L-shaped sofas are often the solution to small living spaces. 
Despite their large size, most L-shaped sofas have a compact design, which means they are engineered to take up as little space as possible while providing maximum seating comfort. Compact sofas also have clean sides and 90-degree corners, making it easy to push against the wall and fill awkward gaps, saving you more valuable space for other furniture. 
Many L-shaped sofas are also modular, which means they are made up of furniture pieces that can be shifted around to create new sofa arrangements, kept in storage or brought out whenever needed. The pieces of an L-shaped modular sofa can also be separated to separate smaller seats, giving you the flexibility to change your style and the ability to unleash the creative designer in you.


How can I fit an L-shaped Sofa inside my room?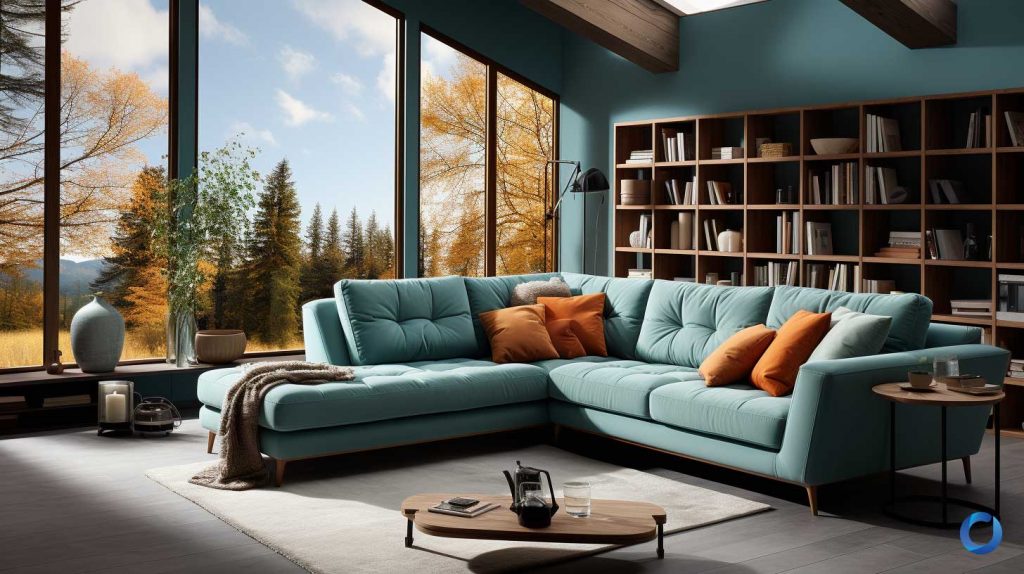 The first thing you need to do is measure the dimensions of your room to find out the amount of space available. Next, you will need to measure your door frame to see if the pieces of your L-shaped sofa can be moved inside the room in the first place! Finally, you measure your L-shaped sofa.

If you need help visualising your space, interior designer Bri Ussery advises taping the measurements of your L-shape sofa on the floor where you plan to place it. Having a visual guide will not only help you check if an L-shape sofa fits inside your room, but it can also help you plan out the design and layout of your room before you even buy it!



Most tips that help maximise your living space with an L-shape sofa come down to simple design techniques. However, at the shopping stage, there are two characteristics you can control and choose from to help you make full use of your living space regardless of its shape and size. 
These two points are essential, so take out your notepad and create a checklist of qualities you want for your L-shaped sofa! 
1 – The number of seats in your L-shaped sofa.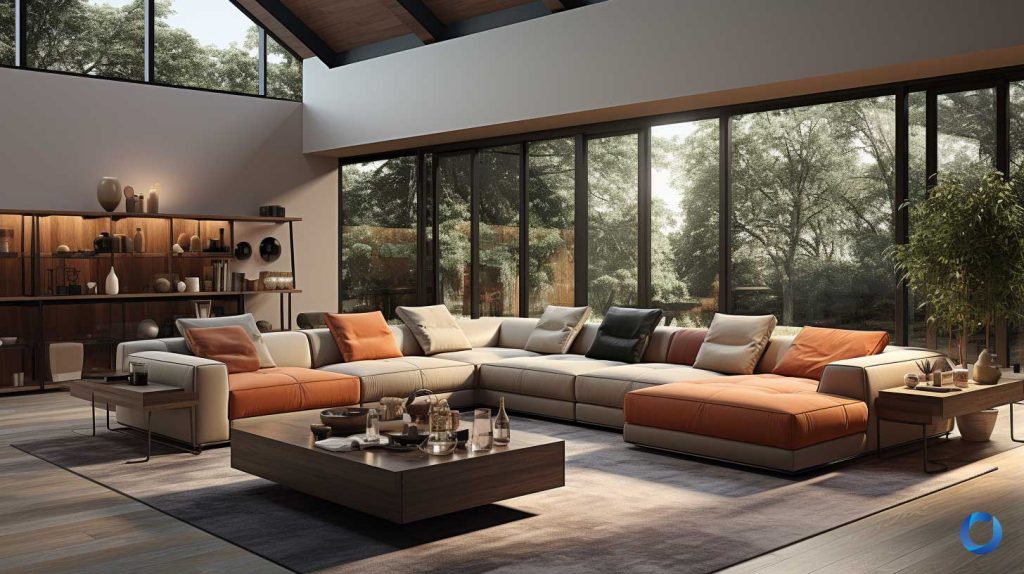 The more seats you have in your sofa, the more space it will take up. 
If you live in a small apartment, a 3-seater chaise L-shaped sofa or a 2-3-piece L-shaped sofa will be the best choice to save space. Many L-shaped sofa models do not have markers for distinct seating space, so if you have family and friends over, 4-6 can easily squeeze on the couch and still feel comfortable. If you need extra seating, a small armchair or an ottoman will be an attractive and space-saving solution. 
Space is not an issue if you live in a terrace home or a bungalow since many modern homes combine the dry kitchen area with the living room. In this case, you can buy as many seats as you can fit inside your home.
However, you can choose a model that best fits your lifestyle and living needs. If you often throw parties at home, get an L-shaped sofa with plenty of seats. If you spend your weekends with movie nights with your partner instead, a smaller intimate L-shaped sofa with a chaise segment may provide the perfect relaxed environment for popcorn and snuggles. 
2 – The structural design of your L-shaped sofa. 

If you have a small room, it is best to get a small, compact sofa because its clean sides and sharp corners will quickly fill any awkward gaps, saving you plenty of living space. You can also get an L-shaped sofa with tight stuffing as well, as not only will the cushions be firmer and more comfortable, but they will also look visually lighter, making your room feel bigger.

On the other hand, large rooms have much more flexibility for an L-shaped sofa in both its formation and design.  For example, the U-shaped variant of L-shaped sofas is perfect for communal gatherings, tea time and lengthy conversations. You can also create visual balance in the room by pairing the sharp edges of walls, cupboards and windows with a curved L-shaped sofa. Curves look natural yet out of place, so curved L-shaped sofas become attractive due to their unusual shape. This pull can help shy guests feel more welcome to sit down and make themselves comfortable.  
Step 2: Set your budget.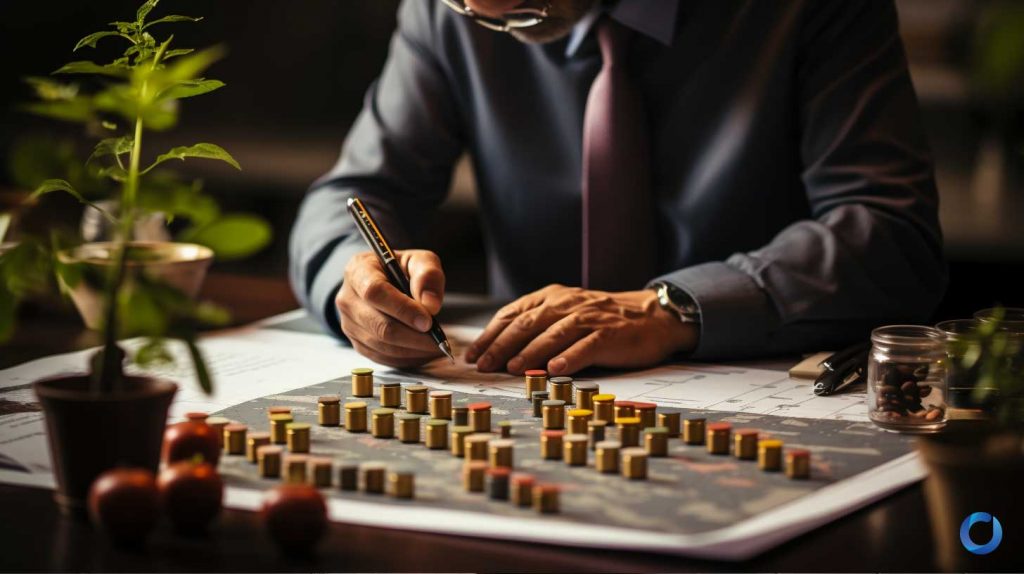 The price of an L-shape sofa depends on its number of seats, the design, the quality of its materials, the craftsmanship, the company's branding and its demand in the market. Therefore, the market has a wide range of prices for L-shaped sofas. 
But usually, as of 2023, the most affordable L-shaped sofas in Malaysia are typically priced around RM2000 – RM6000. On the other hand, higher quality L-shaped sofas with additional features like recliners tend to have a price range between RM8000 – RM12000 or higher depending on their model, materials and manufacturing process.

While price and affordability are key determining factors for buying an L-shaped sofa, it may be wiser to pay for a more expensive sofa for its quality and durability. L-shaped sofas on the lower end of the price spectrum are usually fast furniture with a lifespan of 10 to 15 years. High-quality sofas can last for decades if well maintained, so buying a more expensive sofa may be worthwhile.

Ultimately, it depends on what you can afford and how much you will spend on your dream home.



Step 3: Create a quality checklist for your L-shaped Sofa.
If you have completed the first two steps, you are guaranteed to find a sofa that fits well into your room. However, there are a few more things you can influence to buy the right sofa for your dream home. 
1 – Armrest height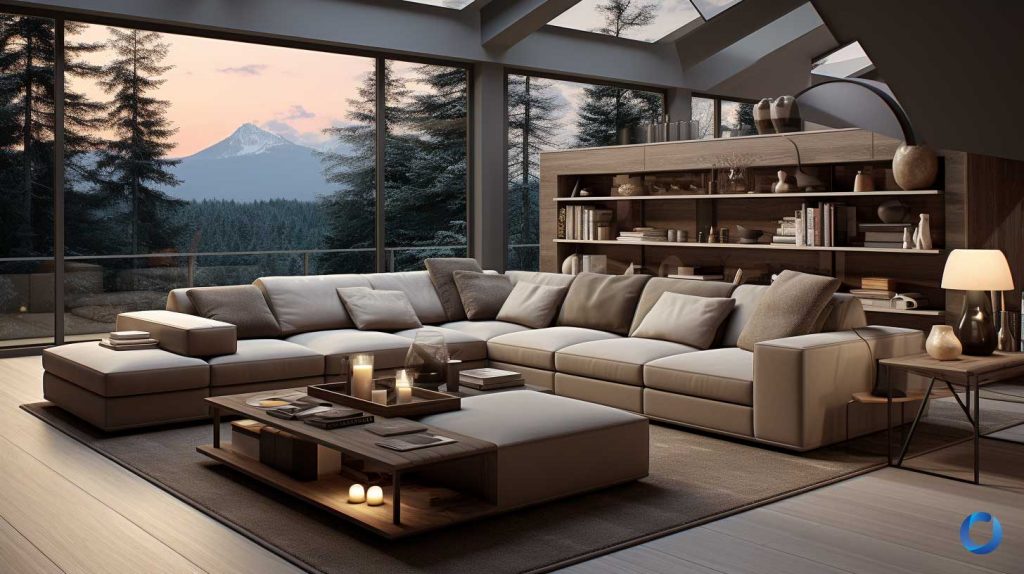 Armrests are a common yet optional feature in L-shaped sofas. Some have boxed armrests that create a more professional appearance or intimate seating experience. Others use low pillows as armrests, like Sofa PB Sixty-Four Corner, to create a more visually open space while providing people more room to lie down and sleep.

If you want a model with an armrest, make sure it is at elbow height. If it is too high, it will strain your elbow and your neck muscles. If it is too low, your arm will hang off its weight, making you feel more exhausted.

Armrests can also significantly contribute to the L-shaped sofa's visual style too. Thicker armrests represent comfort as dense stuffing provides a comfortable pillow for your arms but is also visually heavy. Wide armrests are more akin to traditional styles like Vintage and Cottagecore. Thin armrests are visually lighter and give the illusion of more space; hence, they are a key choice for small spaces. Thin armrests are also sleek: ideal for professional or modern interiors.  
2 – Sofa legs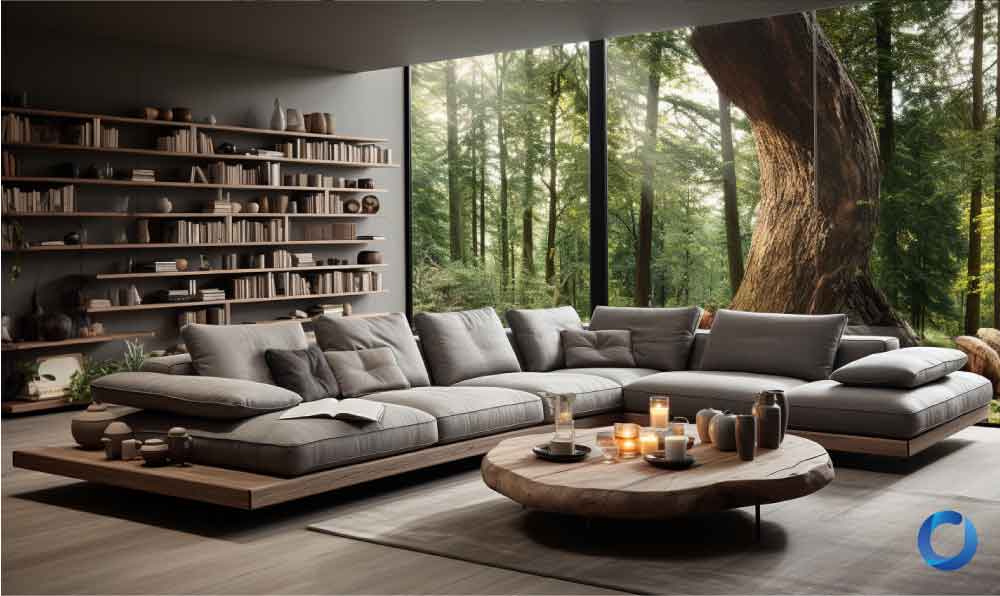 Sofa legs are another optional feature for L-shaped sofas, but their inclusion or inclusion can significantly change the visual weight of the upholstery. 
L-shaped sofa models without legs have a much heavier visual weight, which draws more attention to the sofa. It also has no gaps underneath the sofa, so it is unlikely for your coins or pencils to disappear there. This choice is often associated with traditional and professional interiors.

Sofa legs, on the other hand, give an airy, floating effect to your L-shaped sofa, giving it a lighter and open visual that is more breathable and freer. Hence, sofa legs would work well in small rooms and modern or minimalist interiors. 
3 – Additional features.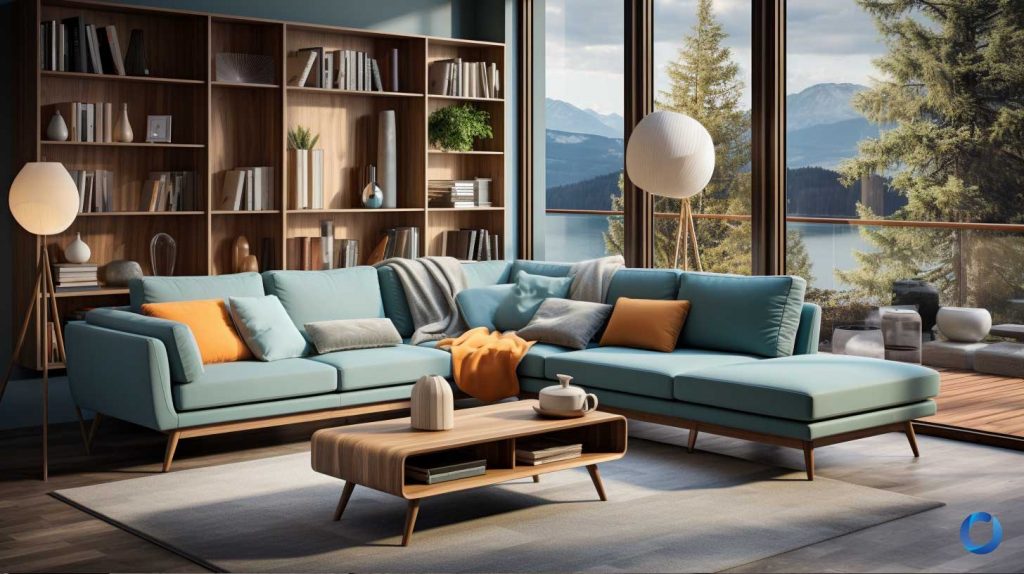 Some L-shaped sofa models have additional features like cupboards, side pockets, side tables and recliners. If you have a small living space, these extra features can save you plenty of space, so it is worth investing your money in them. They also make your seating experience much more comforting and relaxed.

The only thing you should be wary about is whether or not you have additional space for a recliner. Recliners can fit inside any area, but they may block footpaths or hit furniture if the room is not arranged properly. 
Looking for quality sofas with creative fabrics and easy maintenance? Find the nearest showroom at acaciasofa.co
If you are searching for the perfect curtain to express your personality at home, find our nearest boutiques at acaciacurtain.co