The L-shaped couch is one of the most versatile types of sofas
Why L-shaped Sofas are Selling Like Hot Cakes?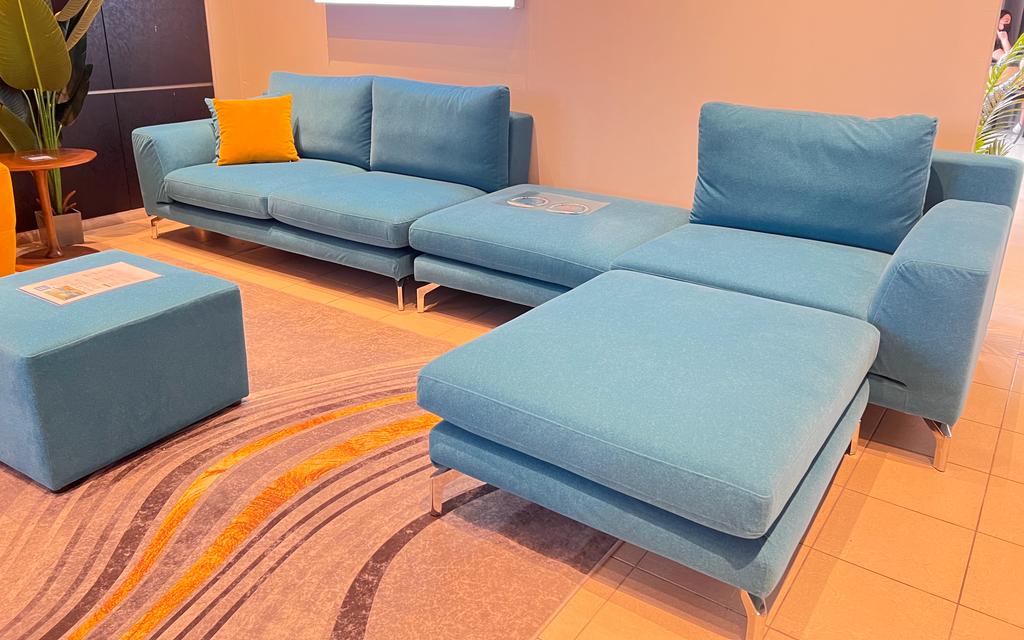 Did you recently move to a new house and are excited to start decorating your living room? Or perhaps you just simply want to remodel your old living room for a fresh breath of air? Whatever the reason, there is no doubt that the sofa is an essential element of the living room. Nowadays, an array of sofa types is available, but your lifestyle and preferences will determine which one is best for you. The L-shaped couch is one of the most versatile types of sofas, allowing people to modify their abode into a pleasant, guest-friendly and cosy living room. This adaptable sofa will accommodate any space regardless of size or structure, making it an excellent complement to other furniture items. 
There are many advantages of L-shaped sofas apart from being a furniture piece that you tuck in one corner of your house. But before we get into what an L-shaped couch has to offer, let's have a look at the many types of L-shaped sofas available on the market:
The Types of L-shaped sofas
The consumers have the options to pick L-shaped sofas in different categories, including: 
● 2-seater + 1 L: L-shaped sofa consists of 2 seats with an extended terminal seat on either the left or right side of the sofa.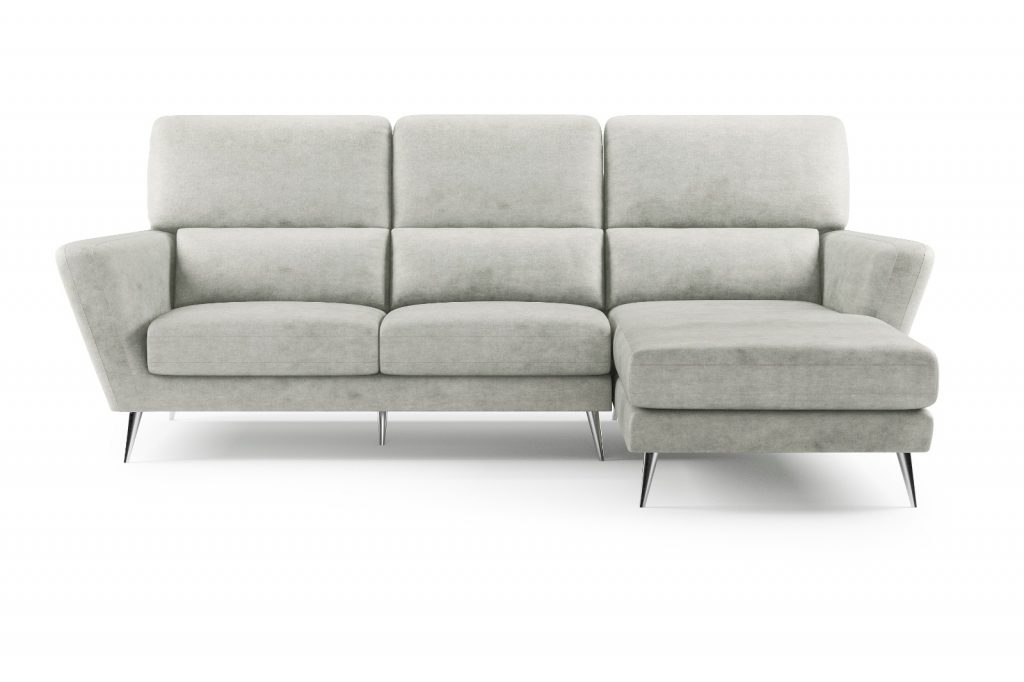 ● Corner L-shape: A sofa with a corner partway along the length of it, such that some of the seats are at right angles to the others. It is a pushback and is most suitable for a larger space.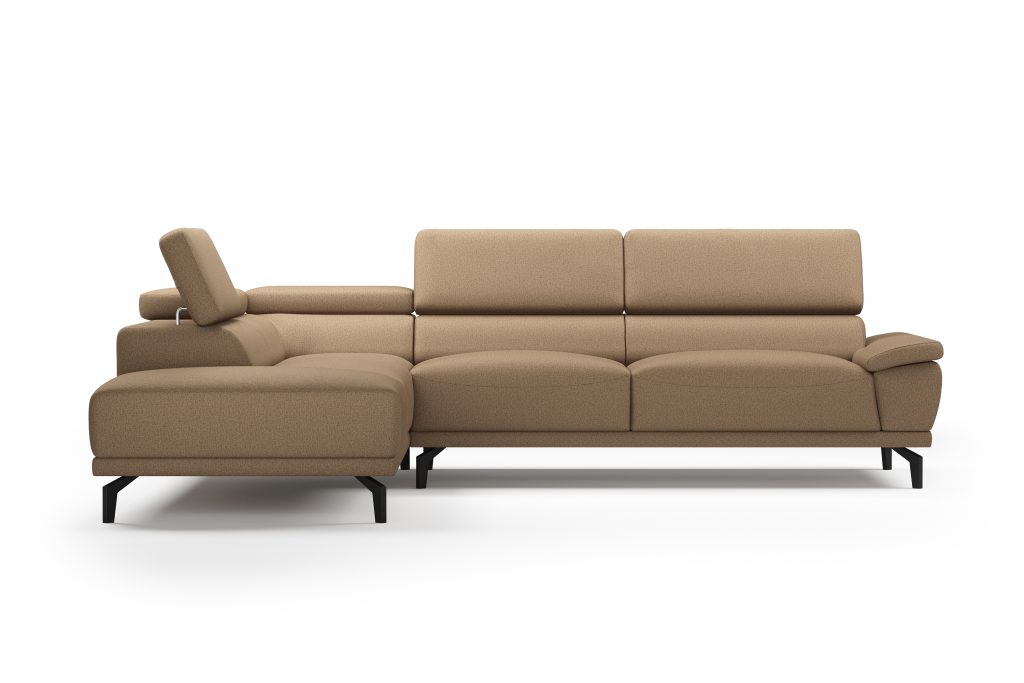 ● L shape sofa with a portable stool: A sofa with a portable stool that can be connected to the sofa to transform it into an L-shaped sofa.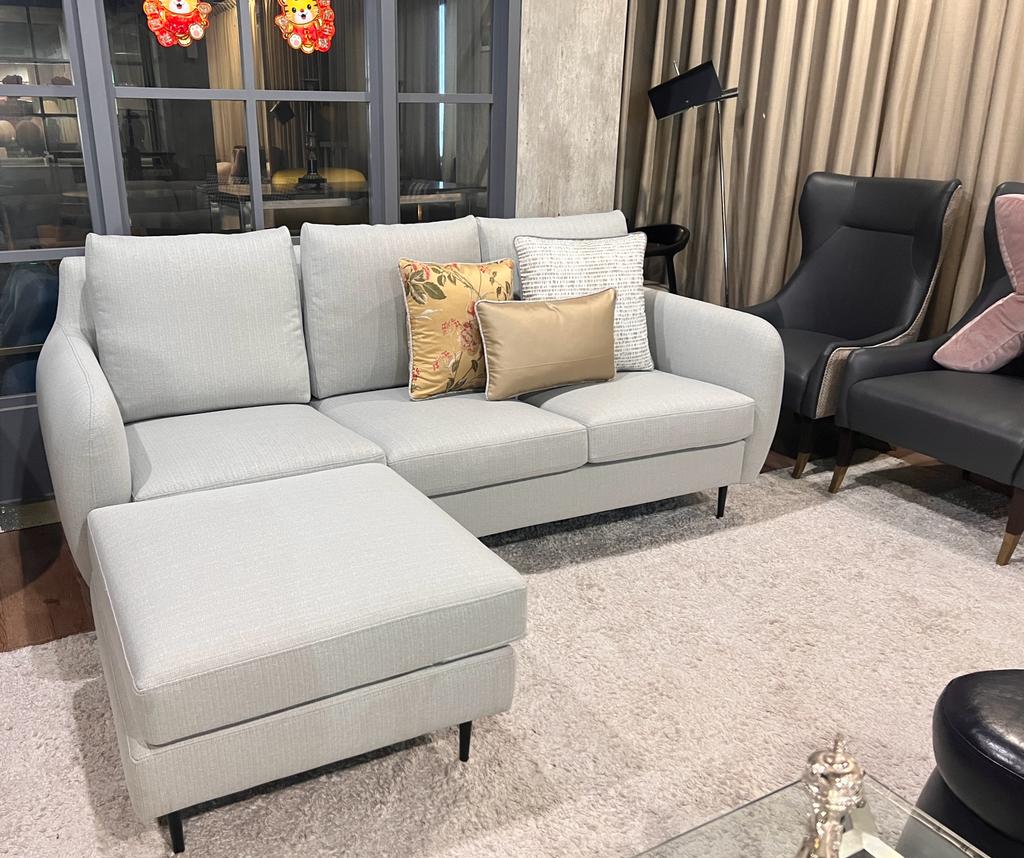 The Colours of L-shaped Sofas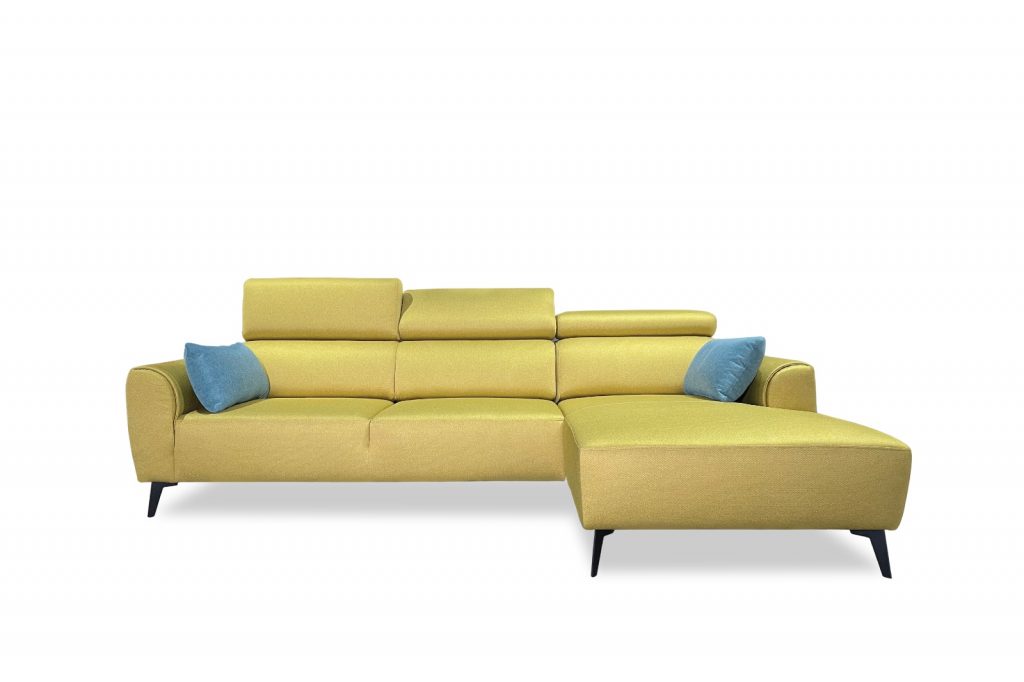 Figuring out how to design your empty living room is like painting on a blank canvas – you can first choose the colours of the sofa as it is the centrepiece of the room. After that, you can pick other decoration items that can complement it. On the contrary, selecting a brand-new sofa for an existing colour scheme and decoration is tricky since you are technically re-anchoring your living room.
The right choice will be based on your unique preferences and the deco concept that you visualise in your mind. Suppose, for instance, you are a big fan of colour and have a wardrobe full of colourful and eccentric things that you wear daily; lounging on a vibrant sofa every day would be a dream come true. However, if you wish for a more elegant and sleek design, you can opt for a sofa with a muted colour tone and embellish it with vibrant accent cushions and throws. For a subtle pop of colour, try pastel shades of blue, green, pink, or purple.
Furnishing your living space with the right L-shaped sofa is a work of art and depends on the deco concept you initially set. You are shuffling and playing around with contrasts and combinations, ratios and sizes, alternating light and shadow, and exquisite features. Grey, black or white are the typical shades of the modern concept, whereas brown, beige, cream, and ecru are elegant colours that may be used to adorn, illuminate and add refinement to a room. You can also create a bold style statement with a selection of deeply vivid colours like mustard, turquoise and olive.
There are two components of L-shaped sofas – the sofa component and the chaise component. L-shaped sofas are a more laid-back counterpart of the traditional sofa, allowing you to relax and stretch your legs out on the chaise portion that characteristically protrudes into the living area. You can embellish your sofa with cosy adornments like soft pillows and throws, making it more comfortable. Instead of directly facing the other person, the small corner curve allows you to sit back and engage at a comfortable angle. Although the sofa occupies more space with increasing size, it also becomes more comfortable for family members to relax and has the capacity to accommodate more people. There will be a more efficient use of the area than if traditional sofas and a standard seating arrangement were used.
Portable L-shaped sofas do not have the traditional configuration of a 1+2+3 sofa set. Instead, they have inherent asymmetrical parts that may be pushed into an awkward corner, making the most of the space with little wall area. They become a common choice for a medium-sized room, and they may be positioned in the centre or in alternative configurations based on your deco concepts. Unconventional ways of using the L-shaped sofa create the most intriguing appearance. Don't be afraid to experiment with the arrangement of your L-shaped sofa to figure out the best layout for your living room. For instance, portable L-shaped sofas can provide enclosure without "eating space," dividing one area of the room from the other parts of the room. You can move its L-side shape to either the right or left side of the space in a way that will not block the balcony. If your entrance leads immediately into the living room, you may position the L-shaped sofa such that the extended arm creates a small "entrance hall" while the rear of the L-shaped sofa forms a tiny "corridor". Your L-shaped sofa can be arranged near a window with a spectacular view of your garden or skyline. It will not only offer you a comfy and inviting area to curl up and lounge around, but it will also improve the overall looks of the space.
The Backseat of L-shaped Sofas
The function of the backseat of L-shaped sofas is to support your back when you are leaning onto it. The backseats can differ widely, and they are available in various shapes, heights, and cushion materials, all of which contribute to the comfort level and design of a couch. There are two types of backseat cushions:
Loose cushion: Loose cushions are detachable from the sofa back. The covers can be conveniently removed or stripped when you want to clean them. Since they don't require as much stuffing, loose cushion couches are cosier and more comfortable.
Fixed cushion: Fixed cushions are connected, attached, or sewn to the back of the couch to keep them from slipping or moving around. They are often firmer as they are more densely packed with filling. This design is frequently used for tuxedo sofa backs because of its stylish look. Because this cushion is permanently anchored, you do not have to plump it regularly. It normally includes a headrest that is not bulky and adjustable for comfort, which usually covers the shoulder parts. The salesperson will recommend the headrest only if the L-shaped sofa is designed with head support. The advantage of having a headrest is that you can sit longer while placing your head and arm in a comfortable position.
There is a wide selection of cushion materials or sofa fillings, and you can pick the right one based on your preference.
Feather: This is a pricier and softer sofa filling made from the tougher coating of birds and requires constant plumping. They contain a quill in the middle with filaments along both sides and are available in different types, lengths, and textures, which affect their quality and price. The outermost wing feathers, known as flight feathers, are unfit for upholstery as they are straight and rigid. In contrast, body feathers have bouncy textures as they are soft and coiled. The ultimate quality for premium upholstery fillings is white feathers enclosed in a finely woven fabric casing.
Latex: It is an expensive natural foam produced from rubber tree sap with a firm texture and a natural bounce. It is an incredibly sustainable and environmentally-friendly alternative since it is produced from tapped rubber tree sap. One of its drawbacks is the degradation that occurs with exposure to light and air.
Korean polyester: It is a more affordable option with a moderately firm texture. It is the most popular choice among Malaysians who are looking for an L-shaped couch.
Memory foam: It is made from polyurethane and other chemicals, which contribute to its typical low durability. Memory foam sofas are cosy and responsive because the material moulds at body temperature.
As residences are becoming more compact, space is becoming increasingly valuable. Therefore, placing a complete living room set may be a less sensible option as the 3-seater and 2-seater sofas and one or two wingback sofas take up much more space. A more ideal and affordable choice for your living room is an L-shaped sofa which functions like a combination of a 3-seater sofa and a daybed. When compared to purchasing the two pieces of furniture separately, an L-shaped sofa is significantly less costly.
Malaysians, known for their multicultural heritage, have a special tradition called "open house," which means they open their homes to entertain not only friends and family members but also strangers during major cultural and religious events. For this purpose, L-shaped sofas are the ideal furniture piece to be placed in your living area. This furniture lets your visitors lounge around in a comfortable and relaxed setting. Plus, if you have a guest staying in your living room, you can also convert an L-shape sofa into a daybed!
Typical seating arrangements, such as a 3-seater, a 2-seater, and one or two wing chairs, require high maintenance. There are sofas with legs that cause them to be raised well above the ground, thus making the floor underneath them visible. This requires constant floor cleaning, meaning the bulky, heavy sofas must be moved frequently. Although L-shaped sofas are heavier, they never have to be moved again once they are set up. Therefore, they are fairly low maintenance as far as sofas go.
Unlike many other average sofas, L-shaped sofas, particularly, are more functional as they include storage compartments underneath the seats. This extra space for storage gives you the opportunity to open up your walls to have additional space in your living room, rather than cramming it with storage cabinets. Your living room will also look more organised and freer from unnecessary clutter as you can use the storage space underneath the sofa to store extra cushions, throws, or quilts.
L-shaped sofas, corner sets, and sectional sofas are exceptionally versatile furniture items that can be modified and customised. Therefore, these pieces of furniture are ideal for people with specific requirements or who want to become their own interior designers and create a living area that they are pleased with. Its unique L-shape design also enables it to squeeze into odd places and corners.
The L-shaped couch is a wonderful piece of furniture that epitomises grandeur, space efficiency, and sophistication that is suitable for any activity while being fashionable and cosy. However, we understand that finding the right L-shaped sofa for you can be a hassle due to the vast selection of L-shaped sofas available on the market. There is no one L-shaped couch that can match everyone's standards; instead, you should focus on the small details that are important to achieving the desired level of comfort. Acacia Fabrics' sofa retailer like Flexis Haus has some of the greatest L-shaped couches, regardless of your style preferences, whether contemporary or urban modern. Some of the top-selling L-shaped sofas include: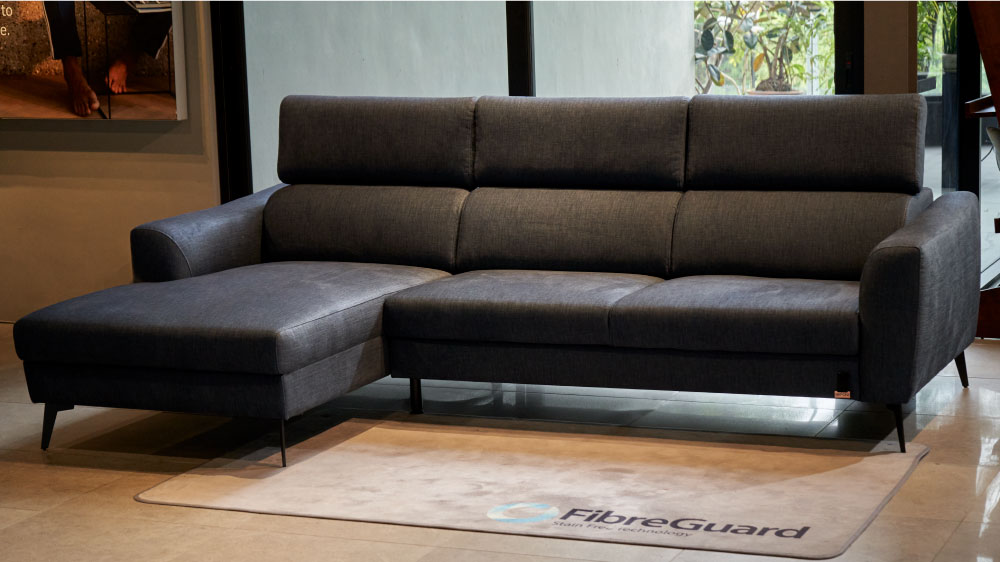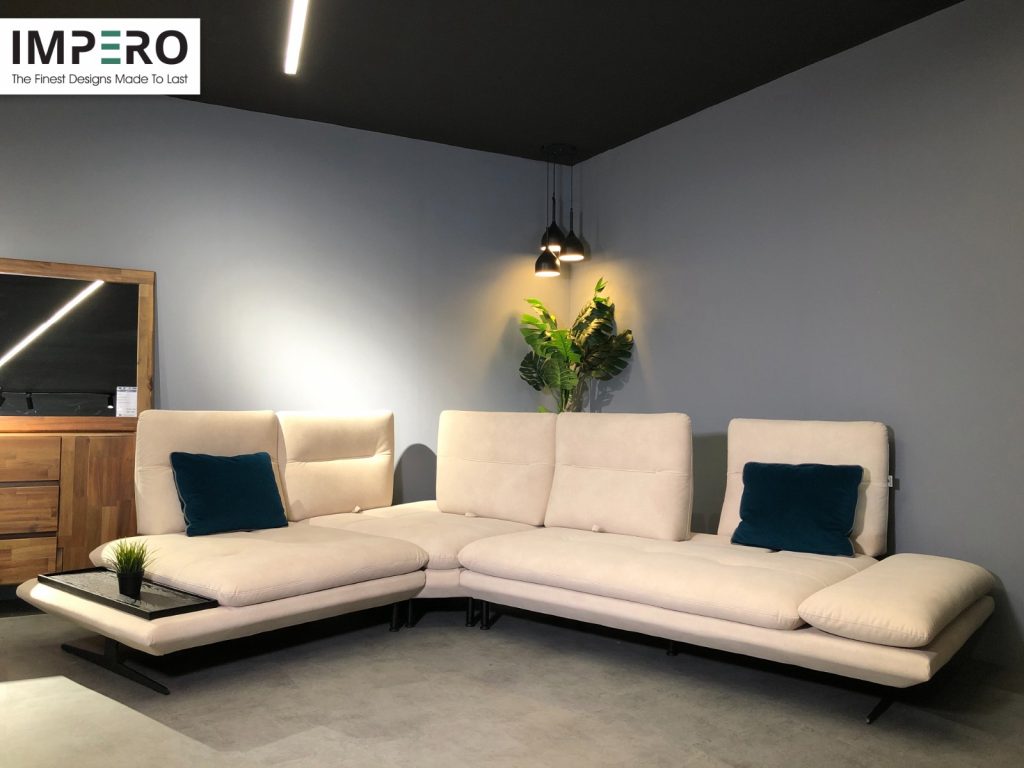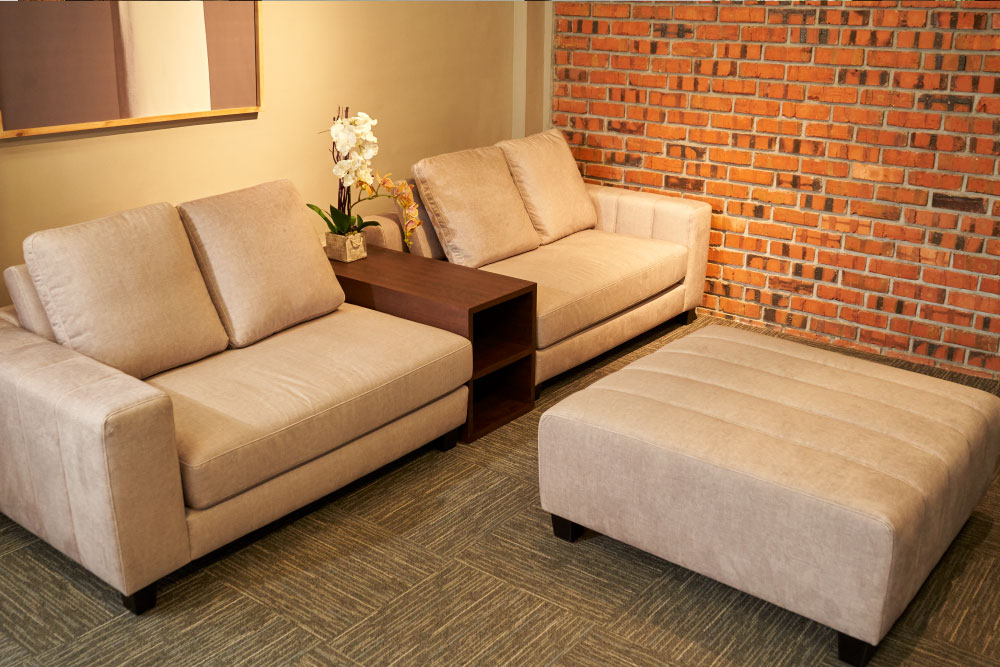 Looking for quality sofas with creative fabrics and easy maintenance? Find the nearest showroom at acaciasofa.co
If you are searching for the perfect curtain to express your personality at home, find our nearest boutiques at acaciacurtain.co