Fire-Retardant Fabrics for a Fiery Taqueria in Minneapolis
Centro FR-One Minneapolis
The restaurant industry has been severely hit by the pandemic; even so, Centro, a stylish, contemporary Mexican taqueria (they sell tacos!), continues to power through. Still, times have been challenging for co-owners, Jose Alarcon and Jami Olson. After careful consideration, Centro's swankier counterpart, Popul Vuh (you can read our write-up here) closed its doors to customers in June as Alarcon and Olson shared that restrictions on filling the dining room to only 50% capacity would have been too great of a loss for the fine-dining restaurant. Conversely, Centro's no-frills, take-away business model appears to fit the needs of the current times.
               Just as how the best business people are required to adapt in uncertain times, the best interior design is able to suit different occasions and requirements. While a fire door would have had the same functional effect, the restaurants were subtly and stylishly divided by FR-One's drapery. A warm, mustard Sauterne shade from the Duma collection was used; unsurprisingly suitable for both the casual ambience of Centro as well as the opulent atmosphere of Popol Vuh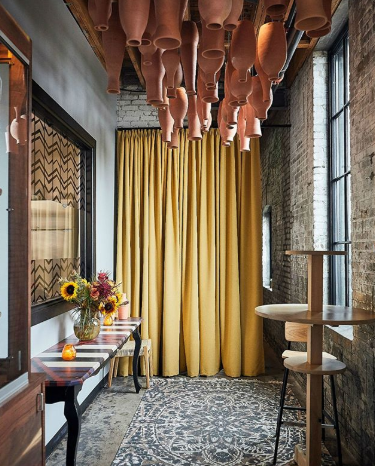 The versatility of FR-One fabrics extends beyond its outward aesthetic. While the FR-One fabrics are perfect in Michelin-starred restaurants and the lobbies of 5-star hotels the likes of Hilton. Sheraton and Four Seasons, they are not only recommended for tanker ships but legally required by Navy law. FR-One fabrics are 'IMO FTPC P8 Upholstered Furniture Fire Test to Marine Equipment' certified, among other major fire-retardant tests. You can read all about our fire standards here.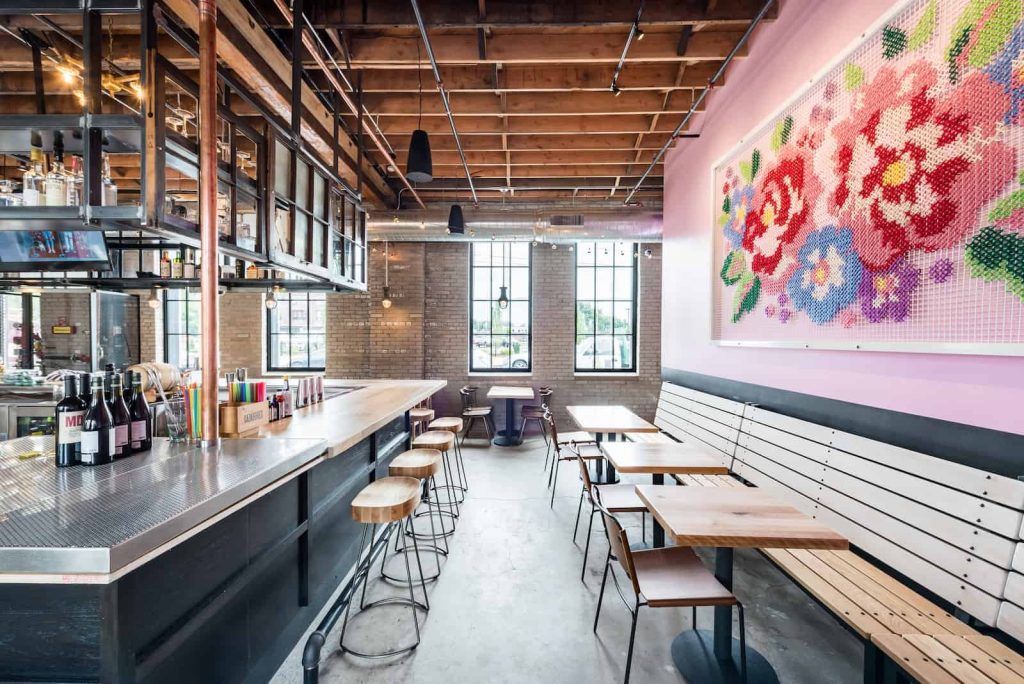 Especially under current circumstances, hygiene is highly prioritized in eateries. Thankfully, FR-One fabrics are fully washable and continue to retain their lustre after many washes. What's more, the FR-One Duma collection of fabrics has undergone the Wyzenbeek test – after 30,000 double rubs, the thread of these fabrics continue to hold.
Enjoy your fiery Mexican food in a fire-retardant setting!