Stain Free, Long Lasting Bedheads at a Perfect Family Friendly Lodge in Victoria
Strategically located away from the hustle and bustle of urban Victoria in a valley surrounded by the Alpine National Park and Mount Buffalo National Park, Adina Lodge provides the perfect location for a family-friendly "back to nature" city break. With natural landscapes that evolve with the seasons, Adina Lodge promises a different appeal for each one: Spring picnics, Summer hikes, Autumn trees, Winter skiing. Adina Lodge allows the natural beauty of the Australian outback to be experienced at the guests' own paces, be it a leisurely or thrill-seeking one, facilitating bushwalking and mountain biking trails, amongst others. The accommodation itself offers a wide array of amenities including a heated outdoor pool, open fire place and table tennis facilities.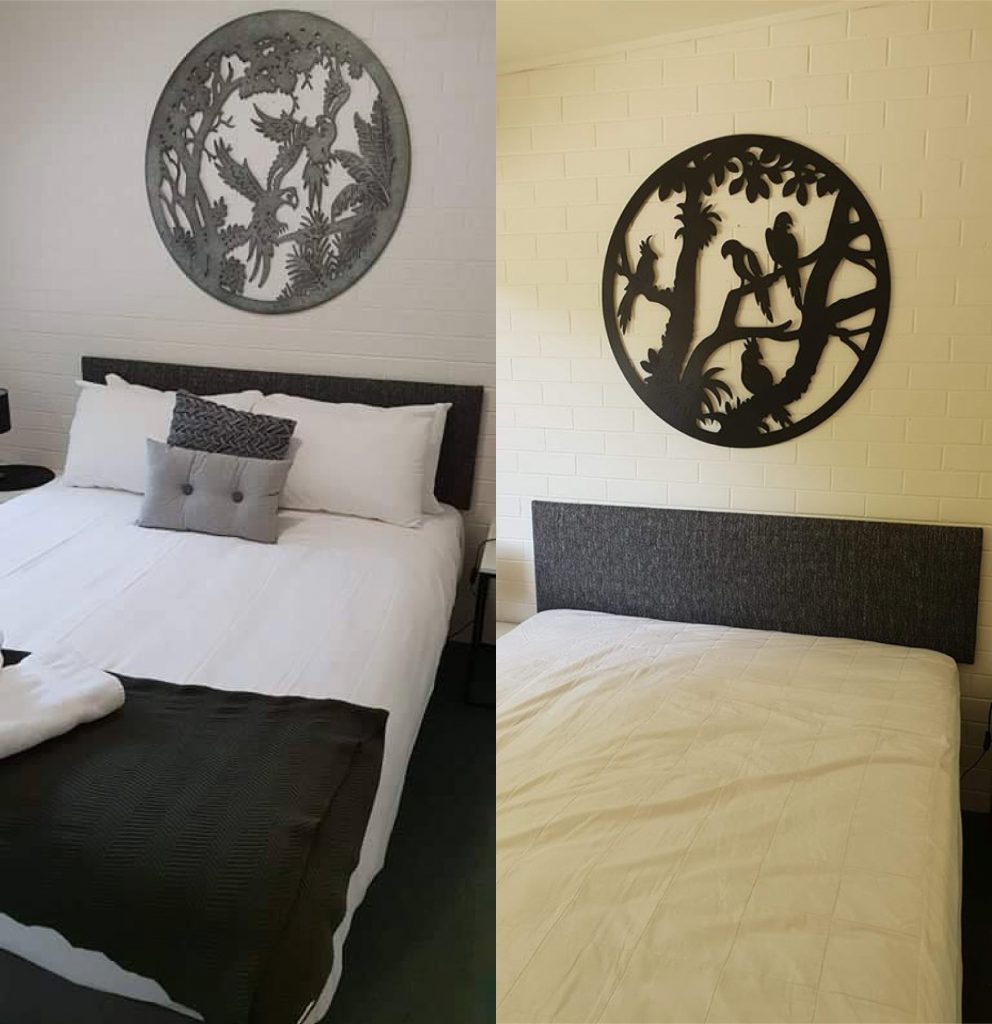 The no-frills lodge caters for the intrepid adventurer and it is unsurprising that their rooms are fitted to match this functional aesthetic. Eightpastfive Upholstery, a boutique furniture store in Australia, partnered with Zepel Fabrics to create 9 custom bedheads for rooms in Adina Lodge using FibreGuard's stain free fabrics. Upholstered with a practical shade of Pewter (one can hardly go wrong with dark grey) and embellished with a subtle woven texture characteristic of the elegant Octavia
collection, these fabrics are made to stand the test of time. The Octavia fabrics boast a Martindale value of 30000, which means they have undergone – and successfully endured – a rub test 30000 times! They remained undamaged despite constant friction being applied and will serve Adina Lodge for many years to come.
Besides, FibreGuards's unique stain free properties allow these headboards to be cleaned easily with a cloth and just a little soap without having to dismount it; thus, saving the hosts valuable time and resources. Muddy hands? No problem! FibreGuard's stain-free fabrics give your adventurous guests and their children the freedom to get their hands dirty when experiencing the great outdoors, without worrying at all about the mess.