Sofa Reupholster Living Eden Design FibreGuard Malaysia
Sofa, So good in Malaysia
Our success story series has flown you all around the globe to introduce you to the many prominent places where our fabrics have made a mark. In today's article we zoom in on the details and show you a recent project our client based in Malaysia, Living Eden Design, completed! Sit back (literally!) and relax as we walk you through the various unique ways your seats can be reupholstered.
The Fabric
Our client used FibreGuard fabrics for each of the seats. FibreGuard is a trusted label of fabric quality, known in particular for its avant-garde stain free technology. These fabrics are family and pet-friendly (mess is easily removed with a little dab of water and soap) yet its stylish designs are highly suitable for professional environments as well. Speaking of environments, FibreGuard fabrics are also OEKO-TEX® certified, meaning they are free of any chemicals or finishes that are harmful to people and the planet. Furthermore, FibreGuard fabrics are reliably durable thanks to the rigorous testing each sample undergoes in state-of-art textile laboratories before being released to the masses.
The Seats
If, like most of the general population, you refer to everything you sit on as a chair or a sofa, you're in for a treat! This article walks you through 3 types of seats that Living Eden Design has reupholstered: the armchair, the parsons chair and the sectional sofa.
Armchair
Here, we have the classic lounge chair with side supports. A whimsical, geometric pattern with bold colours predominates. This armchair certainly commands attention in the room!
Unlike the armchair, the Parsons Chair is functionally armless as it is a chair that is traditionally associated with fine dining and elegant dining rooms. Arm supports would get in the way of you trying to carve your turkey! In line with a sophisticated aesthetic, a monochromatic palette was chosen; yet, the geometric patterns give it a touch of uniqueness.
Also known as modular sofas, these sofas are highly practical as they can be pieced apart and rearranged into different shapes according to the room dimensions including the U-shape, J-shape and L-shape.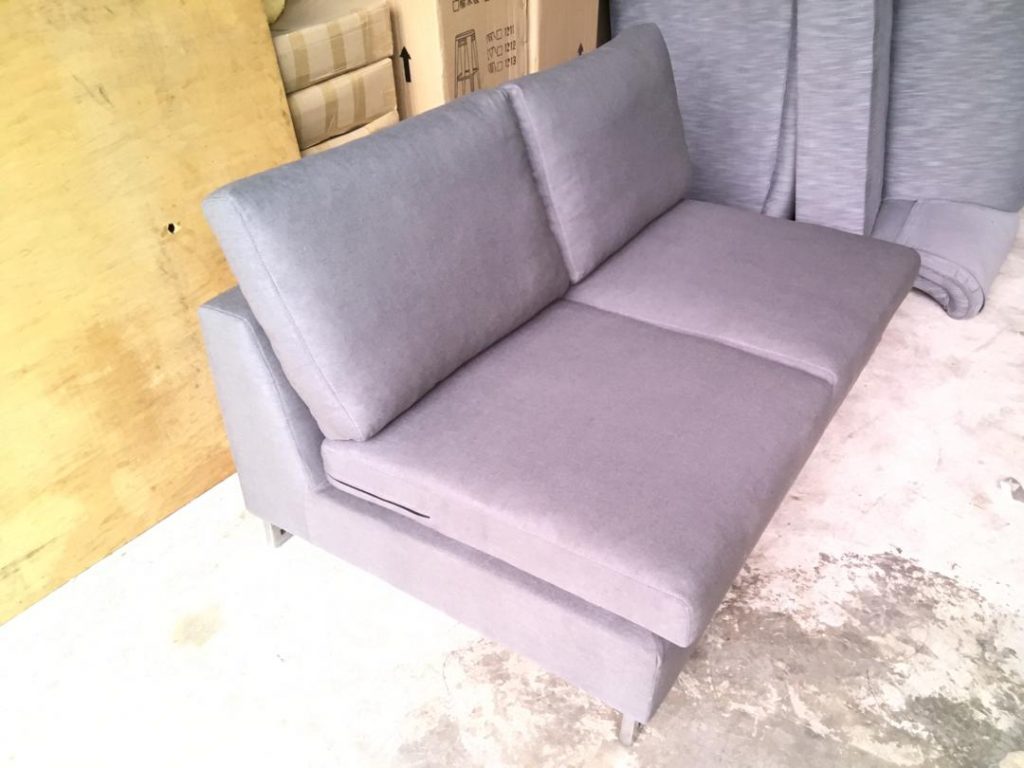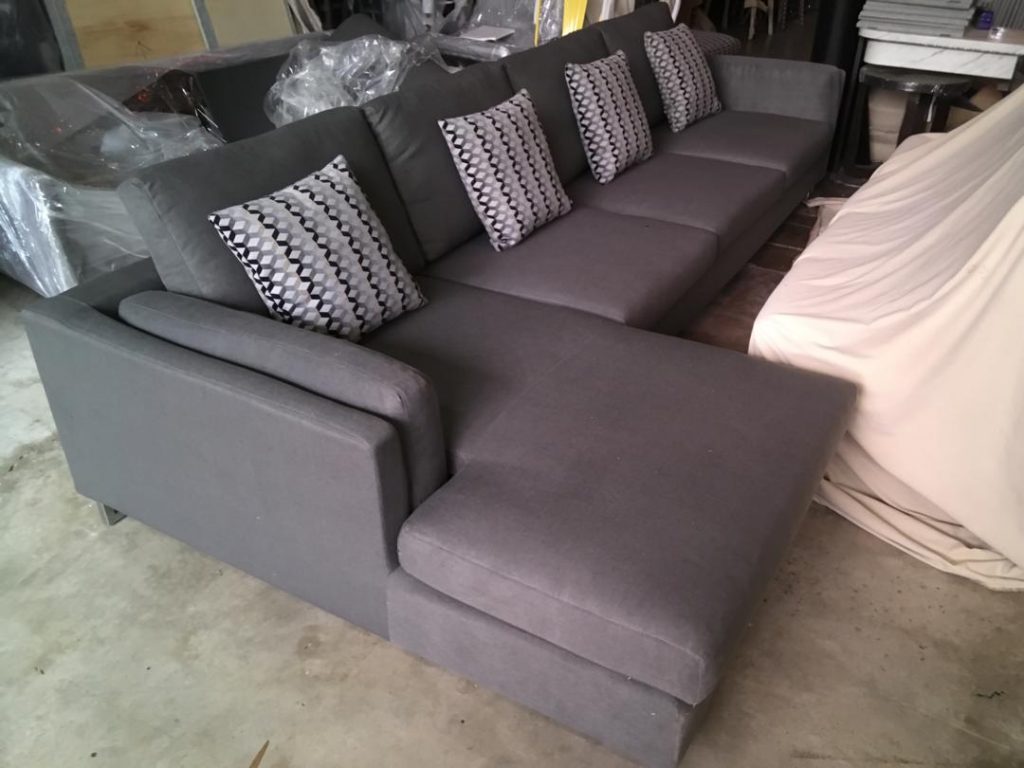 Sometimes, a sectional square may also serve as an eye-catching accent piece!
With so many to choose from, how will you reupholster your seats today?